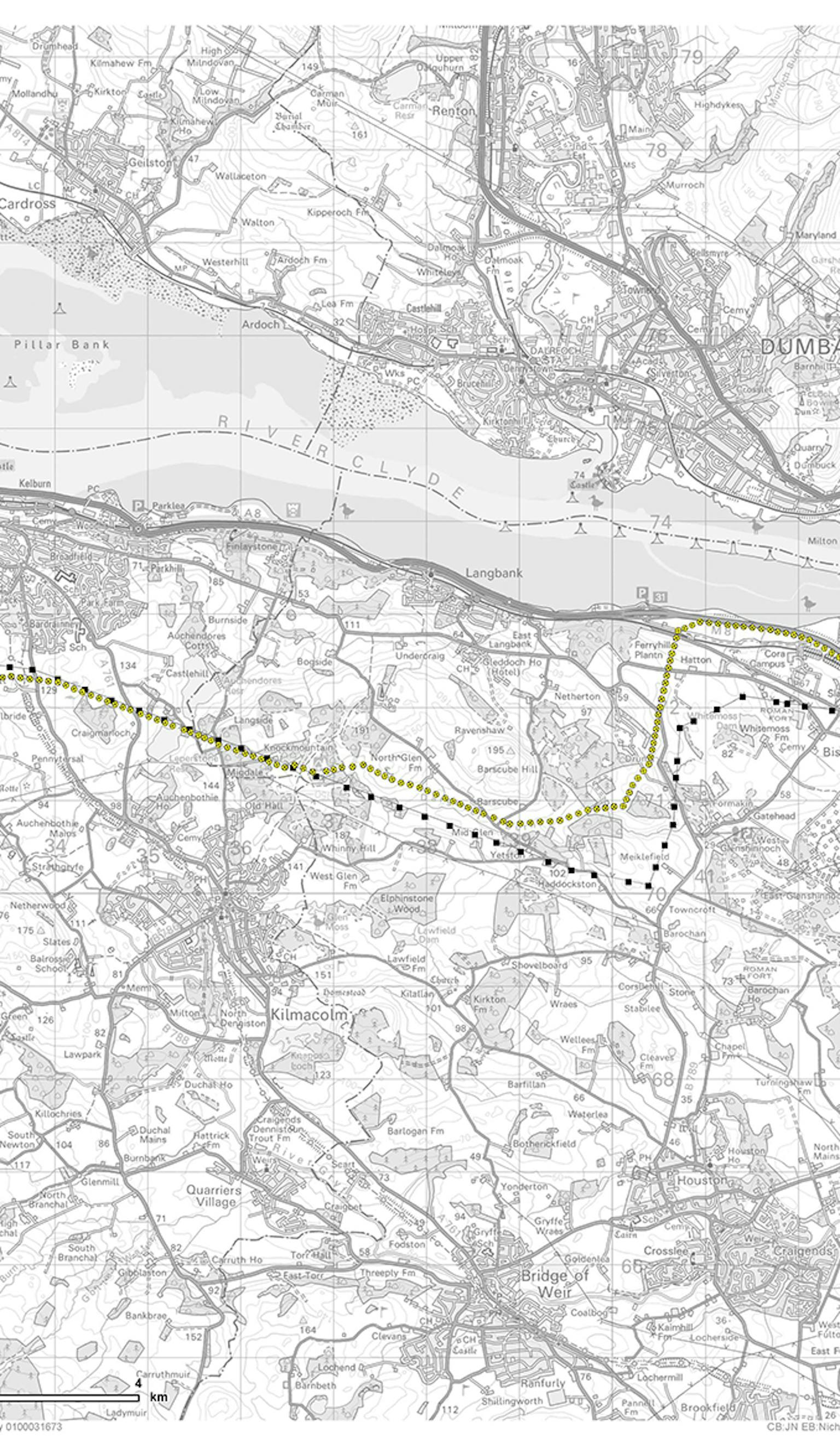 About the project
ScottishPower Energy Networks (SPEN) enlisted LUC to deliver a routeing study and Environmental Impact Assessment (EIA) for the Erskine to Devolmoor Overhead Line Replacement Project (EDM Project), which will improve the electrical transmission network supplying Renfrewshire and Inverclyde in Scotland.
SPEN is required to "develop and maintain an efficient, co-ordinated and economical system of electricity transmission" under the Electricity Act 1989. Upgrades to the network are considered essential by SPEN to ensure that 70,000 customers in the region, including many critical establishments such as the Queen Elizabeth University Hospital and Royal Hospital for Children, continue to have reliable and secure electricity supplies.
LUC undertook a routeing study to identify potential route options for the EDM Project. This involved teams from across the business, with key inputs from our Landscape Architects.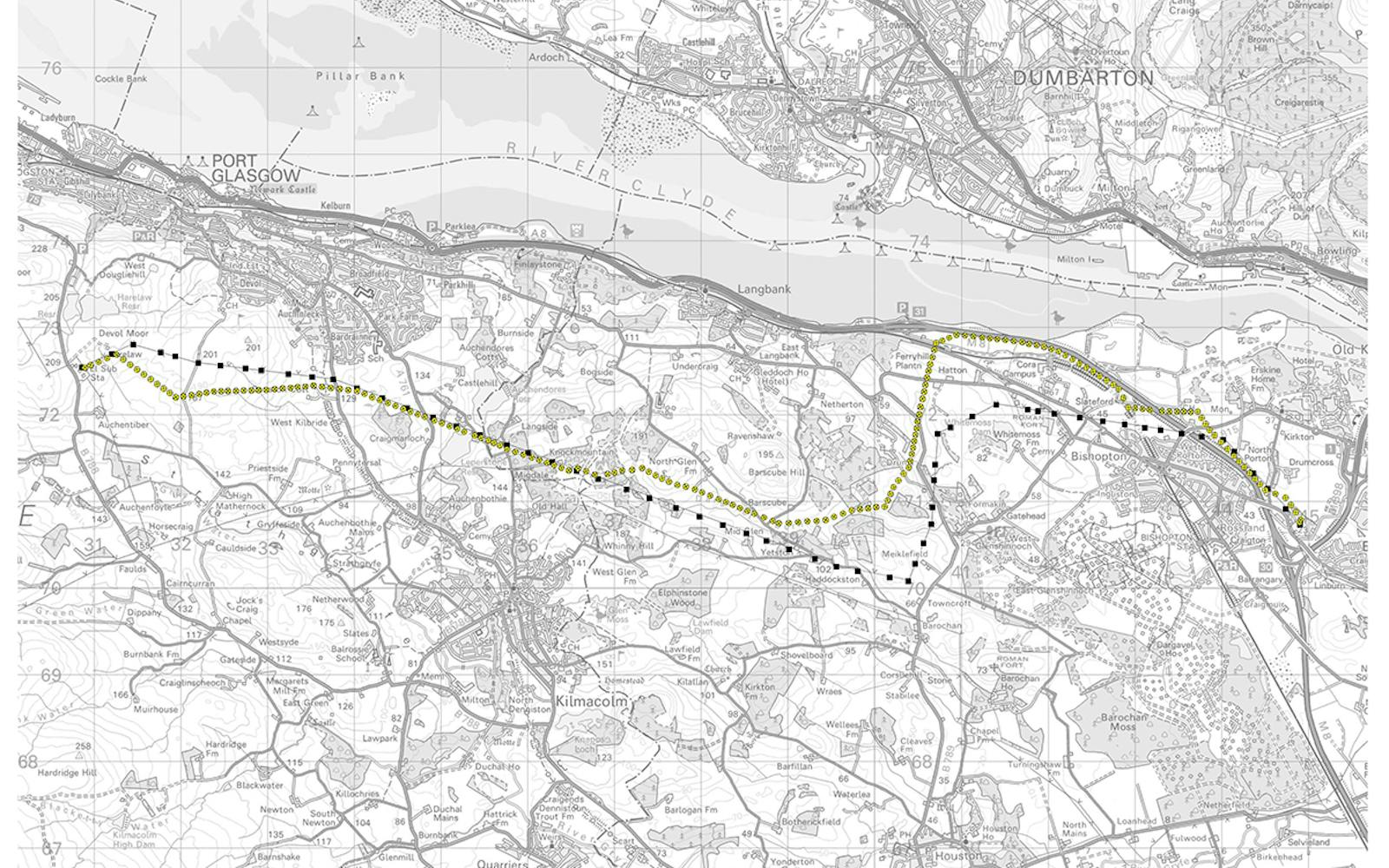 We identified potential routes which would comply with the overarching routeing objective and strategy, and appraised these routes in accordance with key environmental criteria. This culminated in the identification of the 'preferred route', which was taken forward to consultation with the public, consultees and landowners. LUC assisted with further refinements informed by this consultation, desk-based studies, preliminary environmental surveys, and further technical review by SPEN, and the route was taken forward to EIA Scoping.
Our Landscape Architects, Ecologists, and Historic Environmental experts undertook detailed environmental surveys, supported by our in-house GIS and Visualisations team. We used the EIA process as an iterative design tool to avoid/mitigate significant environmental effects, in conjunction with other specialist subconsultants and landowners' feedback.
The Section 37 application was submitted to the Scottish Government Energy Consents Unit in June 2020. Should consent be granted, SPEN will remove the existing 132kV steel tower overhead line, which spans 17km between the Erskine and Devolmoor substations.