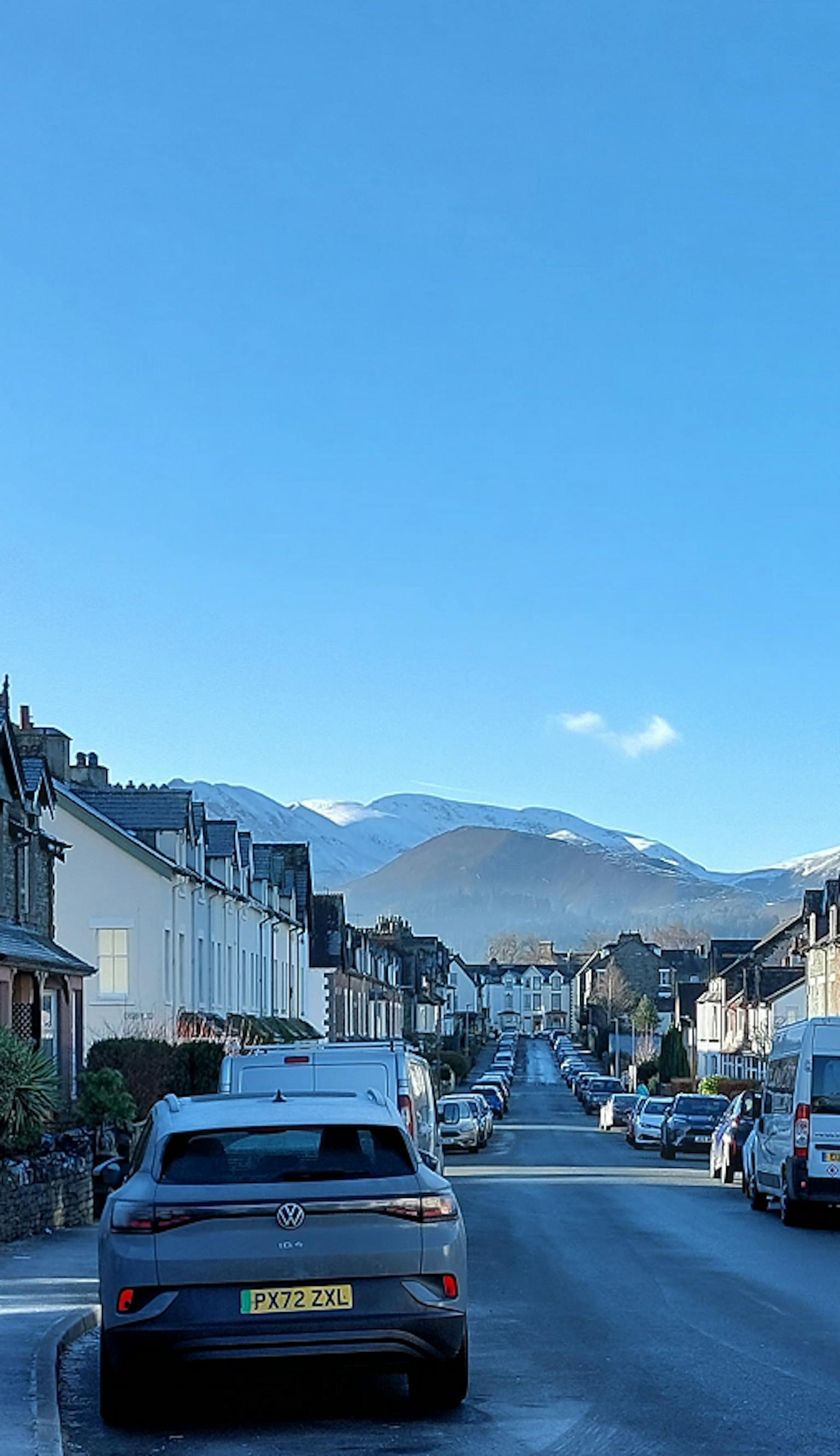 On 20 September 2023, the Lake District National Park Authority (LDNPA) formally adopted a new Design Code as a Supplementary Planning Document (SPD).
LUC prepared the Design Code, which covers the entire National Park and World Heritage Site, to guide decision-making on planning applications for new houses, house extensions, conversions and shopfronts.
The client brief for the Design Code required the experts at LUC to focus on local distinctiveness and wider strategic priorities including biodiversity net gain, lowering carbon emissions, and adapting to climate change. This way, the code can be used to make sure even the smallest development contributes to the Authority's bigger goals around biodiversity, carbon and climate change.
The Lake District is one of 25 local planning authorities that the Department for Levelling Up, Housing and Communities is funding as Design Code Pathfinders. The overall aim of the Pathfinders is to test the process of putting the Government's National Model Design Code, published in 2021, into practice in different parts of the country with different development pressures. The Lake District is the first of the Pathfinders to be adopted and become a fully-fledged material consideration and planning tool. This is an important step for the LDNPA and the national Pathfinder programme.
SPDs are used to support and expand on existing Local Plan policies, providing further information, guidance and detail to applicants for planning permission. They are also used to make planning decisions alongside the Local Plan.
LUC project-managed the Design Code from conception, collaborating with the LDNPA and bringing together expertise from its planning, landscape design, ecology, historic environment, carbon management, and geospatial specialists. We also invited Cumbria practice John Coward Architects to join the team to inform and test the code. We carried out extensive informal engagement with stakeholders and statutory public consultation in partnership with the LDNPA.
The main challenge of such a wide-ranging, multi-disciplinary project was figuring out how to apply the National Model Design Code to such a geographically large and rural area. There is a wide variety of landscape character and local distinctiveness to take into consideration, and the code also had to apply to both small villages and larger towns. The Design Code's central message – the importance of responding to context – is a key tool in managing this complexity.
The Design Code covers all aspects of design including accessibility, landscape and historic settlement character, layout, building form, and the use of local materials. In this regard, design coding is not just concerned with how places look but how they function and how convenient they are to use. This is where our multi-disciplinary approach benefitted the project and how we worked with the client.
The Design Code breaks down the concept of good and locally distinctive design into specifics and aims to simplify the planning process by providing clear requirements (code) within a framework of good design principles. It guides applicants through the process and provides criteria for planning officers to make their decisions.
The Design Code is a highly visual, fully online document intended to be used by 'time-poor' users (applicants, designers, planning officers, consultees) of all levels of expertise. It is more accessible, avoids jargon, is fully adaptable, and is presented graphically, so that as many people as possible can engage with it and understand its requirements.
"Thank you to LUC for successfully supporting us to deliver the Lake District Design Code. LUC's teams have helped bring the Design Code to life through illustrations and photos to produce an interactive, user-friendly document. They have kept the project on track throughout and the valuable baseline information allowed us to identify and develop policy at an early stage and be the first authority on the DLUHC Design Code Pathfinder Programme to adopt a Design Code as a Supplementary Planning Document."

Chloe Swift

Strategy Planner from the LDNPA
The Lake District National Park Authority has been awarded further funding by the DLUHC for the monitoring and implementation of the design code.
Alongside building design and the use of local, sympathetic building and landscaping materials the Design Code also covers sustainable drainage, renewable energy, design for biodiversity and protected species, water management, sustainability and resource management.
Preparing such a wide-ranging document involved nearly every discipline at LUC's disposal - a true team effort. The Design Code is at the vanguard of good design principles and its adoption brings not only climate and sustainability benefits but provides clarity and assistance to residents, developers and businesses who use the National Park's Planning Service.
Read more