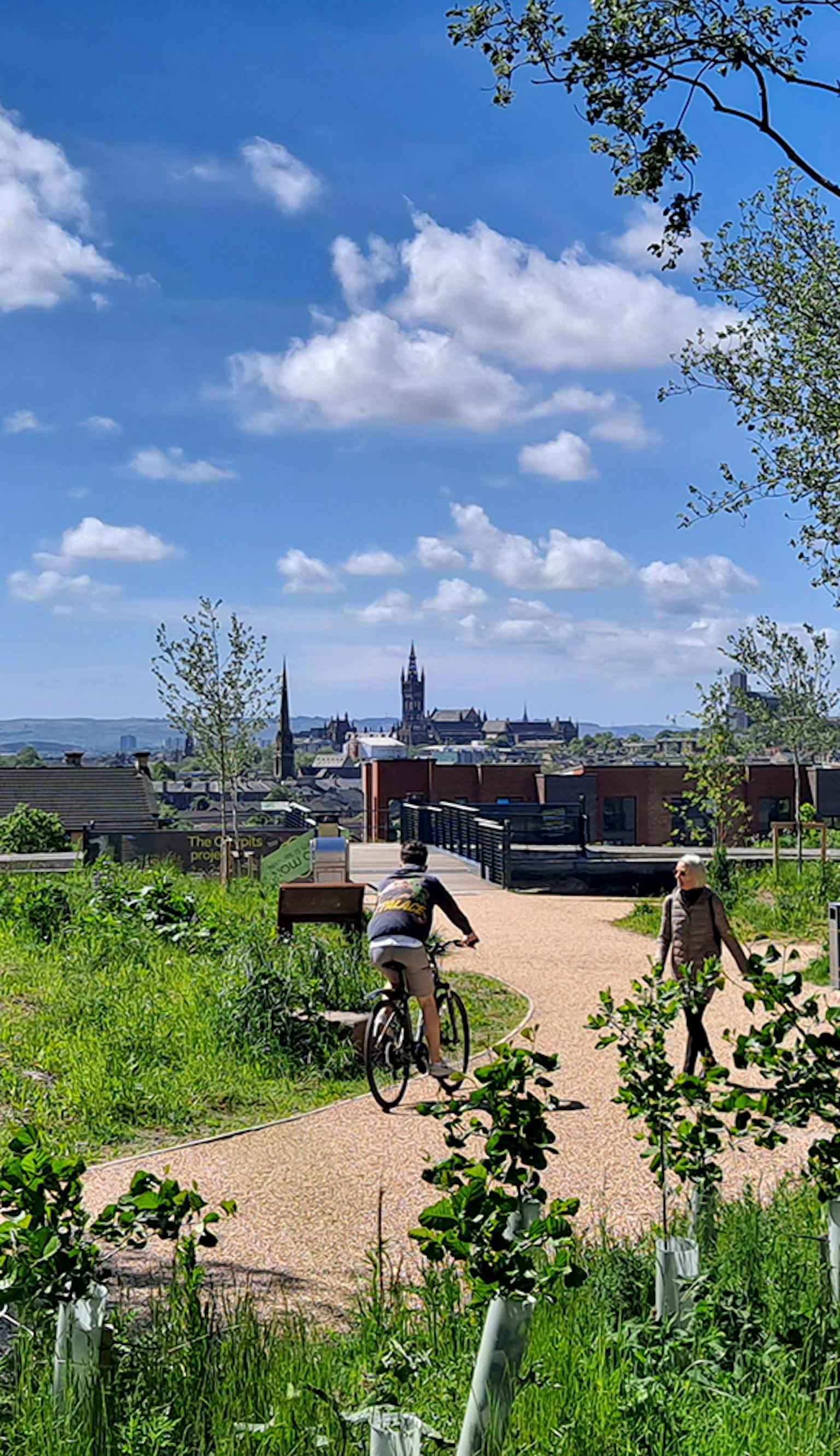 About the project
LUC has worked with Scottish Canals and partners on this award winning project for a number of years.
Less than 1km from city centre, the Glasgow Canal corridor has significant potential to contribute to the regeneration of disconnected and disadvantaged communities in North Glasgow. The underlying principal of the project has been to improve the health and wellbeing of local communities through facilitating access to improved greenspaces, whilst responding to heritage, cultural and ecological sensitivities.
Initially our work was strategic; we prepared an Access and Environmental Improvements Strategy for the wider canal corridor, and established a Vision and Development Framework for the area between Applecross and Firhill Basins. These projects were informed by several community and stakeholder consultation events. Most notable was the 'What Floats Your Boat?' Charrette, an intensive 4 day community consultation process comprising guided walks, presentations, workshop sessions and an art outreach programme.
Our subsequent involvement as Project Manager has focused on the design and delivery of significant green infrastructure improvements based on a comprehensive masterplan for the 'Claypits' area. This was an underutilised and overgrown greenspace that straddled the canal, and was formerly designated as vacant and derelict land due to its former industrial use.
LUC's masterplan and associated design proposals sought to harness the significant potential of the Claypits site to provide an accessible and multi-functional greenspace in the form of a Local Nature Reserve.